New Wave of Digital Healthcare
Providing relevant, insightful, and newly founded healthcare information can make all the difference when it comes to understanding treatments and the underlying causes of diseases. Modern technology makes it easier than ever to find out information about conditions, disorders, and ailments. A comprehensive digital health care system broadens access and acumen. In this way, medicine can become more personalized and precise.
Extensive insight will help shed new light on lesser known illnesses. Having an online, tech-based index enhances the efficiency of gaining knowledge. This sets a precedent when it comes to preventative measures. Digital healthcare allows for better management and more interconnectedness of medical practices. Widening the range of expertise can only advance the way patients find treatments. This is made immediately available through hardware and software features and services. Having that grander scope of expertise means no one has to go without professional, well-informed healthcare solutions.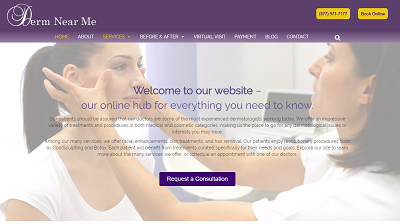 Here are a few available digital healthcare features and modules we can integrate into your website:
Virtual Visit Module: Telemedicine is the next generation of healthcare. With this module, patients are able to communicate with you virtually and can send you pictures of their condition.
Live Chat Module: Engage potential patients as soon as they land on your website 24 hours a day, 7 days a week with our professional live chat agents. We will chat with your potential patients, gather their information, and send it to you in no time.
Cart Module: Online shopping sales are on the rise. Now, you can sell your products online and have your patients place their order on your website without wasting staff time.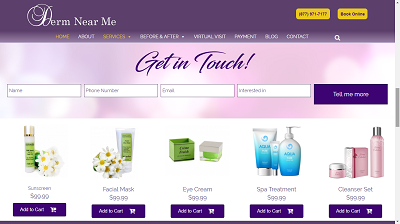 Payment Module: Instead of wasting staff time to process payments, patients are able to make payments online, 24 hours a day, 7 days a week through a secure online platform.
Grade Me Module: Reputation is everything. With our Grade Me Module, patients are able to rate you on different platforms to help you boost your visibility.
Page Builder Module: We all like dynamic and up-to-date information. Now you can have full access to edit your website content, pictures, offers, and more. With our drag and drop page builder module, you can easily customize your pages. Don't worry; it will be completely mobile friendly.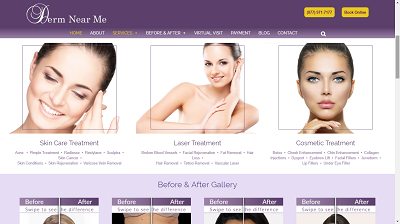 Innovation is the key here. If identifying problems, researching, supporting digitization, and generating solutions can do one thing, it's improve the way patients and their doctors interact. This breeds a kind of process in which we can identify health problems, implement solutions, and evaluate their efficacy in working clinical practices.
---
Don't wait! Call (877) 971-7177 for more information.
Integrate the new wave of health care in your practice.
---